08 Apr-24May 2018; Yoga Teacher Training; RYT200
Starts April 8, 2018
Ends May 24, 2018
Zen Yoga, Dubai Media City
This RYT 200 hour Yoga teacher training course in Dubai is Yoga Alliance accredited and internationally recognized.  
ZenYoga and I are thrilled to collaborate and bring to you this carefully designed program.  Our Yoga teacher training course in Dubai is carefully designed in a way to give you a solid foundation of learning and development in your own practice of Yoga and to offer you a safe space for self discovery along your personal journey of transformation. Welcome to our Yoga community and we are equally excited to have you on board.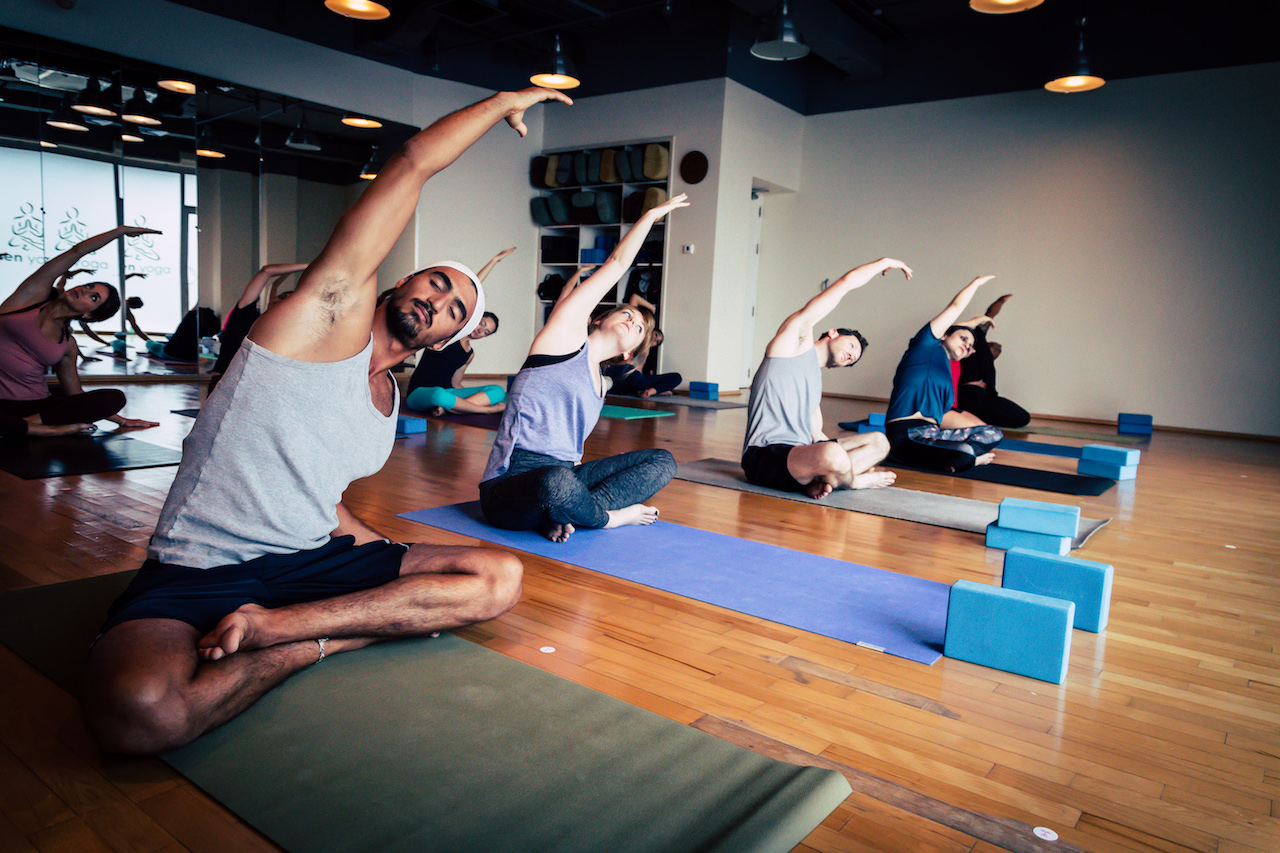 This RYT 200 hour yoga teacher training in Dubai is tailored in a way to highlight and enhance a well rounded holistic experience. With our program content, you will dive deeper into the realms of what Yoga really has to offer.
I often hear from other students who have just finished their training that they don't feel confident enough to start teaching since they did not have much practice. Hence one of the focal areas of learning on our course is practice teaching. 
A combined experience of the physical development , philosophy learnings and a spiritual transformation over the time spent together.
We wish to create a safe space for you to explore beyond your boundaries and it is beyond that comfortable bubble where your transformation and own authentic power lies.
For our RYT 200 yoga teacher training course in Dubai, we invite everyone, not only aspiring teachers, but also those who wish to deepen their practice and knowledge about this ancient science and its modern implementation.
CONTENT OF THE PROGRAM
Development in personal yoga asana practice
Alignment and action of the yoga asana poses
Modifications & Props usage
Sanskrit translations for the yoga asana poses
Art of teaching
Adjustment techniques
Effective sequencing of a yoga class
Practical teaching
Applied Human Anatomy
Yoga philosophy
Introduction to Pranayama & Meditation
Introduction to Prenatal Yoga
Injury prevention and modifications
ZEN YOGA'S RYT 200-HOUR TEACHER TRAINING
Investment AED 12,500
Early bird cost is AED 11,000 + VAT before Mar 8th
Full Price after Mar 1st is AED 12,500
Includes 15 class pass at Zen Yoga
Non-Refundable Deposit AED 3,150 (inclusive in the total cost)
TRAINING DATES AND TIMES
Dates  – Weekdays – Apr 2018 – 7 weeks
08/Apr to 24/May 
Sunday – Thursday | 9am – 2pm
REQUIREMENTS/PRE-REQUISITES
Trainees to practice 15 yoga classes including different styles & levels during the duration of the course, a 15 class pass is included in the price of the training. Minimum of six months of a dedicated yoga practice or equivalent training.
TRAINING LOCATION
Zen Yoga
BBC World News Building
Dubai Media City
+971 (4) 3670435
CLASS MAKE UP
We understand that over a 3 month period, you may miss a theory lecture class; in which case you must register for a make up class and we can schedule in a best suited time. The class will be taught by me, irrespective of the subject teacher. These are only applicable for the theory classes missed.
1-hour private = 1-4 hours of missed theory class time = AED 350/-
1.5 hour private = 5-6 hours of missed theory class time = AED 550/-
2-hour private = 7-8 hours of missed theory class time = AED 700/-
Above is not inclusive of VAT.
REGISTRATIONS & CONTACT 
+971-4-3670435, zenyogadubai@gmail.com
+971-55-4549378, diana@radianceofyoga.com